Thursday, October 16, 2014
I used to LOVE lip balm. Love it. I could never have too many. I used to make lip balm and shared the recipe here with you on the blog. When I heard that (seed) was coming out with lip oils, I was excited -- but to be 100% honest, I did not think that I would stop using lip balm. I had SO many that I adored.
Then I tried them.
I write the (seed) blog. I have done so for more than two years. I help out with Facebook and I genuinely love the company, ever since I was introduced to their fabulous hand cream. I adore the owners, Rebecca and Benjamin Gournay, and deeply respect the company and their philopsophy of providing HEALTHY products that are affordable. Plus, they are dog lovers like me and are passionate about being cruelty-free. I have not been shy about this.
But, like with ALL of my posts here on this blog, my opinions are my own and if I do not truly like something, I won't recommend it.
I am not paid to post reviews either. That out of the way. I just have to tell you about (seed) Lip Oils.
There are two formulas, each retailing for $5.
The first, the Therapeutic Lip Oil, is a natural mint aroma. The second, the Smoothing Lip Oil, is vanilla.
I will talk about each one separately, as they are both amazing in their own unique ways. I use them at different times of day and for different reasons.
In the morning, I apply
Smoothing Lip Oil
.
This is the most lovely vanilla ever.
Actually, they use a proprietary vanilla extract and it is just wonderful. After I get out of the shower and brush my teeth, I apply my
Smoothing Lip Oil
. I then apply my other skin care products. I let the non-greasy oil absorb while my other skin care sinks in. Then I apply my makeup, finishing with my lipstick. I truly believe that the ingredients in this product have dramatically improved the texture of my lips. They are no longer rough at all. My lipstick can be applied with ease and I do not have to worry about flaking or uneven texture during the day.
Ingredients: Vitis vinifera (Grape) Seed Oil, Simmondsia Chinensis (Jojoba) Seed Oil, Olea Europaea (Olive) Oil, Ricinus Communis (Castor) Seed Oil, Helianthus Annuus (Sunflower) Seed Oil, Prunus Armeniaca (Apricot) Kernel Oil, Caprylic/Capric Triglyceride (Coconut Oil), Vanilla Planifolia Extract, Tocopherol (Vitamin E)
At night, I focus more on extra hydration and treatment of my skin concerns. After I wash my makeup off, I use my serums and rich creams. This is also when I apply my
Therapeutic Lip Oil
.
This is also lightweight and non-greasy, but contains pumpkin seed oil, avocado oil and raspberry seed oil for added therapeutic benefits.
Ingredients: Vitis vinifera (Grape) Seed Oil, Simmondsia Chinensis (Jojoba) Seed Oil, Olea Europaea (Olive) Oil, Helianthus Annuus (Sunflower) Seed Oil, Cucurbita Pepo (Pumpkin) Seed Oil, Oryza Sativa (Rice) Bran Oil, Persea Gratissima (Avocado) Oil, Caprylic/Capric Triglycerice (Coconut Oil), Rubus Idaeus (Raspberry) Seed Oil, Mentha Piperita (Peppermint) Oil, Tocopherol (Vitamin E)
I also cannot say enough about my son's experience using Therapeutic Lip Oil.My 11 year old bites thhe bottom of his lip when he is anxious. When he does this, it leaves a red ring under his lip. It then gets sore. Nick hates lip balm. He doesn't like the texture and he always complains that it "tugs" his lips. This is not his experience using (seed) Lip Oil. Nick carries his with him almost everywhere. He applies it on his own and says that is "so much easier" to use the rollerball than traditional lip balm.
I have to say that I don't think I'll ever use standard lip balm again! There is NO waxy feel, it doesn't get smooshed with you close the cap, nor does it melt.
Do yourself a favor and try the lip oils today. Find them at shopseedbodycare.com.
Important to know about (seed) Lip Oils:
Vegan

Dairy-free

Gluten-free

Soy-free

Phthalate-free

Fragrance-free

Cruelty-free

100% plant-based

Made in America
Monday, October 13, 2014
We know that lifestyle and environmental factors can impact our skin. Certain health conditions may affect your skin in negative ways. Today, we're taking a look at five health conditions and the effect they may have on skin health. Some of these conditions may surprise you.
1. Hypothyroidism
Millions of Americans have an underactive thyroid, or hypothyroidism. While the hallmark symptoms of mood changes, weight gain and feeling sluggish are well known, noticeable skin changes are another sign of this condition. The epidermis of the skin goes through a renewal process called homeostasis. This process is controlled by the thyroid gland. When you have an underactive thyroid, it affects homeostasis, resulting in changes to the appearance and texture of your skin. A rough, scaly texture and excess dryness are common skin changes associated with an underactive thyroid.
2. Lupus
More than 16,000 new cases of Lupus are reported each year. This autoimmune disease can have a major impact the skin. It is estimated that two thirds of patients with Lupus will develop some form of cutaneous lupus erythematosus, a skin disease resulting in rashes and lesions on the face, neck, arms and legs. Those with this disease are much more susceptible to UV damage, which worsens the skin side effects. Wearing a broad spectrum sunscreen is a must for those with Lupus.
3. Celiac Disease
There are multiple skin side effects associated with Celiac Disease. One of the more common skin conditions related to being allergic to gluten is Dermatitis Herpetiformis (DH). DH affects about one quarter of those with Celiac. Red skin, fluid-filled blisters and chronic itching are all symptoms of DH. Vitiligo, psoriasis, eczema and alopecia (hair loss) all have links to Celiac. Often, once a person is diagnosed with Celiac Disease and begins avoiding gluten, he or she will find that the skin returns to a healthy and balanced state.
4. Diabetes
Too much sugar in the blood ages the skin (See:

S

ugar: It's not so sweet for the skin). It also has other negative effects. Skin issues can be one of the many warning signs that one has diabetes. Diabetics are also more likely to develop fungal infections such as Candida, ringworm, vaginal yeast infections and jock itch. In fact, Candida is quite common among diabetics. This fungal infection results in red, itchy rashes which tend to be located in moist parts of the body such as armpits and between the toes.Keeping blood glucose levels under control may prevent these skin issues from developing.
5. Milk allergy
Milk allergies are on the rise and the most common skin side effect is eczema. My own son, Nick, had a severe milk allergy until he was about four years old. The first noticeable sign that clued me into a milk allergy was the fact that he had dryness and itching on his skin after drinking anything with cow's milk. He did have other signs that prompted me to take him right to the doctor, but the first sign was his eczema. Dr. Scott Sicherer, Chief of the Division of Allergy and Immunology at the Jaffe Food Allergy Institute at Mount Sinai in New York says that there may be a direct link between milk allergies and eczema. An allergy and immunology specialist can conduct a test to see if you are allergic to milk if you have concerns. Many health conditions tend to be "silent" illnesses where there are not any major physical symptoms at the beginning. Visible skin changes are often one of the first signs that there could be a problem.
Pay attention to your skin -- if it looks unhealthy, there may be an underlying link to your physical health.
Sunday, October 12, 2014
One of the questions I am asked most about is antioxidants -- more specifically, how they work in skincare products. Whenever my friends ask me about antioxidants, I say that I consider them to be great skin defenders.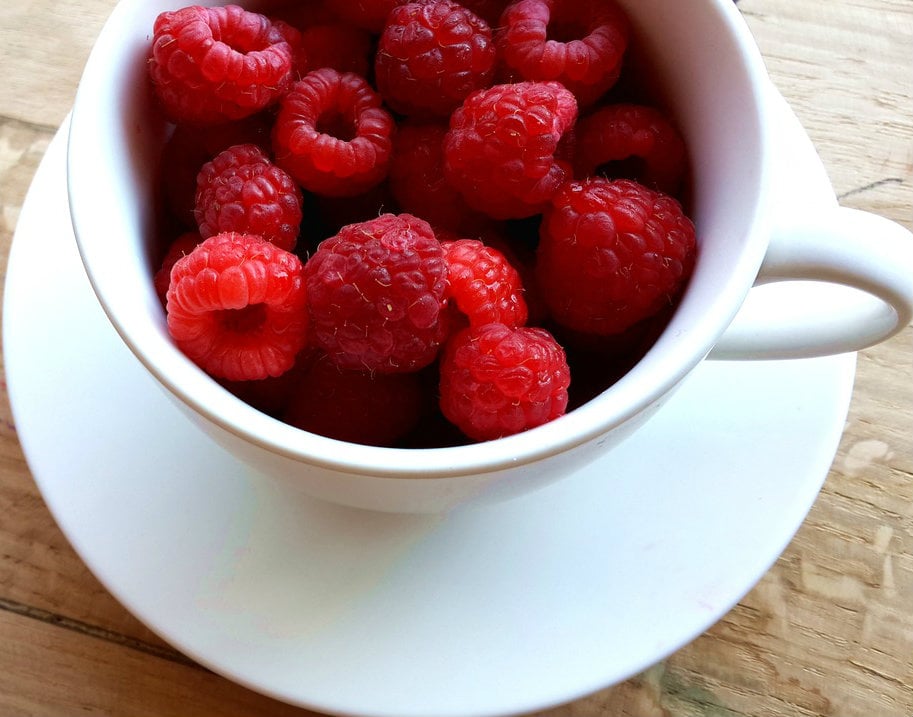 Think of the term "antioxidant" as a shield against harmful flying objects. In reality, these "flying objects" are free radicals.Free radicals are molecules that cause tissue damage and aging. These could be things such as cigarette smoke, radiation, UV rays, pesticides, various drugs, smog, and other forms of environmental pollution.
Picture these harmful microscopic contaminants swirling around you. Antioxidants will help shield you from harm, essentially. Think of them as superheroes!They are special molecules that can help stop those free radicals -- they are able to neutralize their effects.
Choose antioxidant-rich foods.
According to a study published by The Journal of Agricultural and Food Chemistry, blueberries, cranberries, raspberries and blackberries are ideal sources of antioxidants. These are commonly referred to as superfoods. New research suggests that there are actually many other food sources of antioxidants, from kale to chia seeds.
Other food sources that contain antioxidants:
Green tea

Black tea

Coffee

Red wine

Pomegranates

Dark chocolate
Antioxidants protect at the cellular level.
For your health, antioxidants are believed to help inhibit cell damage and are said to help prevent skin damage from the sun's UV rays, lower the risk of heart disease, help prevent Alzheimer's and more.
Antioxidants are also wonderful when used in skincare products. Earlier in this post, I mentioned those nasty little free radicals. These not only impact your health, but they also impact your skin. UV damage, smoke and other pollutants can wreak havoc on your skin, accelerating the aging process and damaging cells. This damage causes collagen and elastin to break down, making you look older.
When you apply skincare treatments with antioxidants, you are shielding your skin from harm.
Look for these antioxidants in your skincare products:
Beta carotene

Grape seed extract

Vitamin C (L-ascorbic acid)

Vitamin E (tocopherol)

Coenzyme Q-10

Copper

Vitamin B3 (Niacinamide)

Green Tea
Check your labels! Many products are abundant in potent antioxidants to help protect your skin.